Accepted in One in the Hole anthology
A while back, I saw an open invitation to submit either  poetry, non-fiction, or short stories for an anthology set in my hometown, Jackson Hole, Wyoming.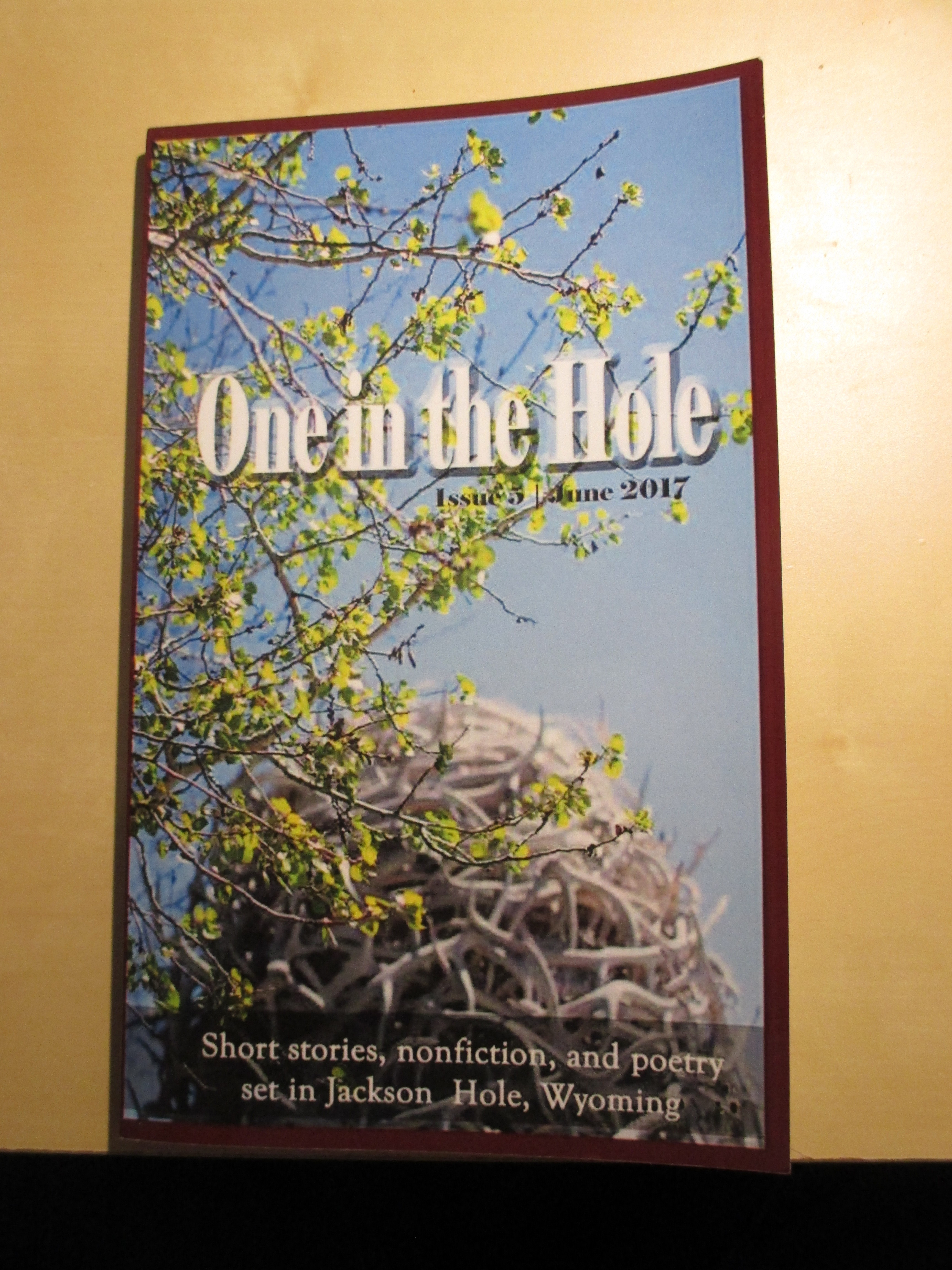 I decided to participate and ended up coming up with a short story called The Buffalo Boy, which is a fictional piece about a kid and his parents coming from California to visit Jackson. The child has an affinity for Bison, and gets awfully excited about them whenever he comes across one. The Buffalo Boy is a lighthearted tale and I hope it is whimsical enough to entertain you. I enjoyed writing it, and I am honored that the editor, Charley, accepted it.
Here is the page with my story: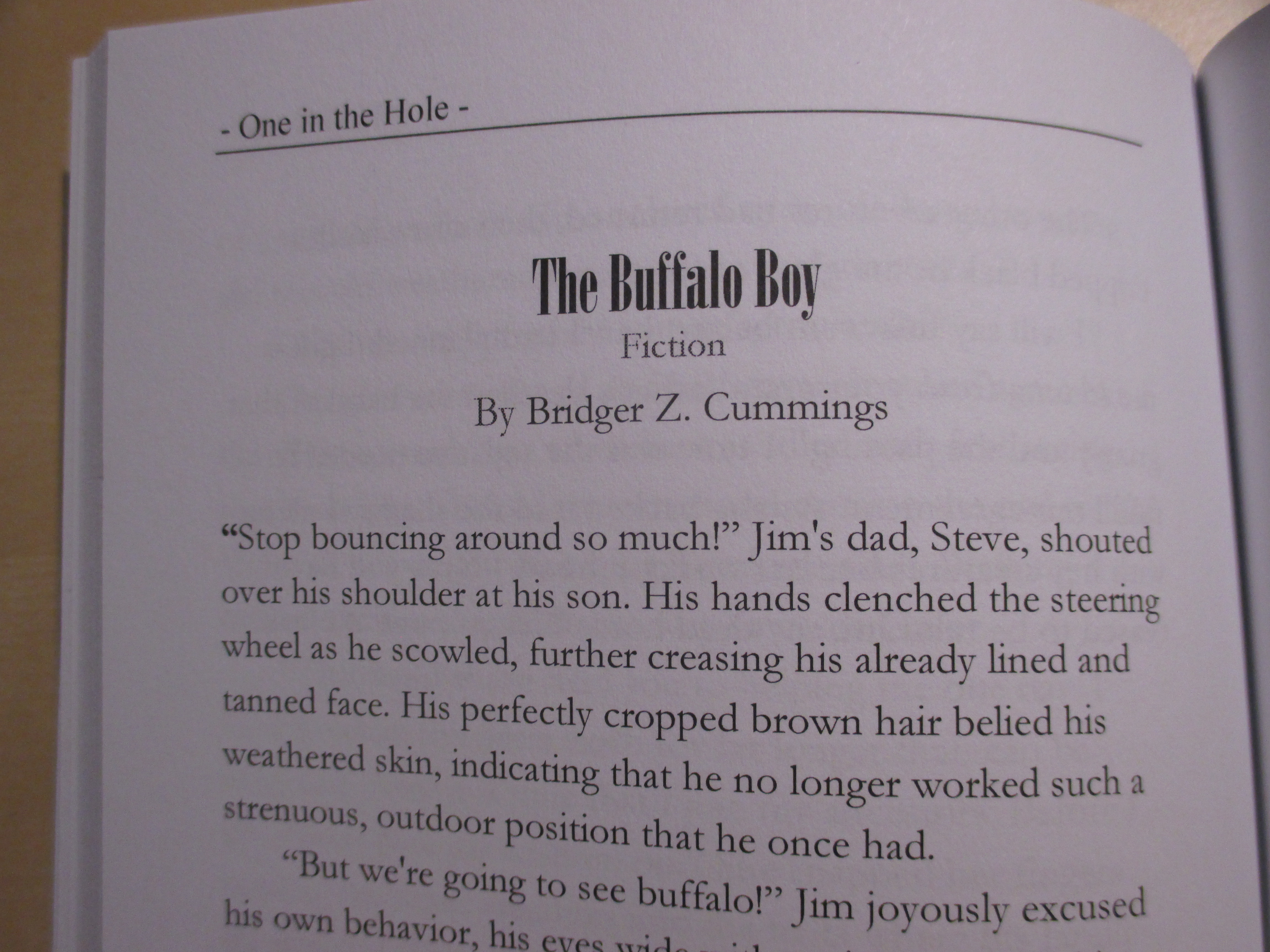 I don't make any commission or anything on any sale, but if you would like to purchase the anthology and check out my story and the other works within, the link to do so is https://www.createspace.com/7181342.
Now I just need to get around to finishing my other stories and submitting them as well.